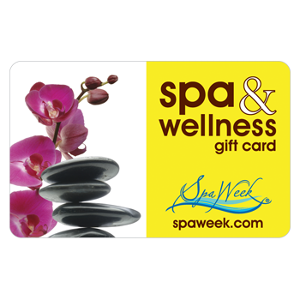 Spa & Wellness Gift Card by Spa Week gift card
Electronic Gift Card (Email Delivery)
Available in Canada and the USA. The Spa & Wellness Gift Card is the perfect way to put yourself and your loved ones on the path to personal wellness. The ideal gift for every occasion, when you receive a Spa & Wellness Gift Card, your choices are endless (and it's hard to go wrong!) as the card is accepted at over 8,000 spa and wellness facilities across the US, Canada, and Puerto Rico, never expires and has no added fees. Treat yourself, friends or loved ones to some much-needed and well-deserved relaxation with a soothing massage, facial, or manicure—even attend a yoga class! Visit us today at www.spaweek.com to find the perfect spa experience or wellness retreat near you. This gift is sent in US Currency.
This USD gift card may not work in countries outside of United States.
You may need to check with Spa & Wellness Gift Card by Spa Week to determine where it can be redeemed.
Some of our most popular cards