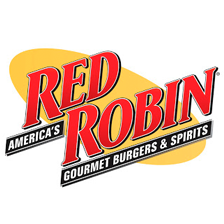 Red Robin gift card
Electronic Gift Card (Email Delivery)
Available in the US. With 500 restaurants across the US, Red Robin® is famous for serving more than two dozen gourmet burgers with Bottomless Steak Fries® as well as a wide variety of salads, sandwiches, wraps, soups, appetizers, and entrees. Text "JOIN" and your email to "YUMMM" (98666) to start earning bottomless rewards, including a BIRTHDAY BURGER REWARD.
This USD gift card may not work in countries outside of United States.
You may need to check with Red Robin to determine where it can be redeemed.
Some of our most popular cards