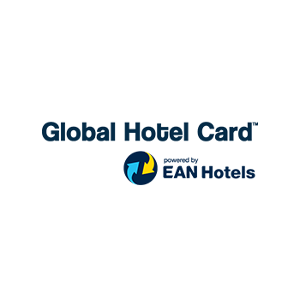 Global Hotel Card gift card
Electronic Gift Card (Email Delivery)
Global Hotel Card Powered by EAN Hotels (Expedia Affiliate Network) is valid for online hotel bookings at over 250,000 hotels worldwide at www.globalhotelcard.com only (not Expedia.com). The Hotel inventory on the website is supplied by EAN (Expedia Affiliate Network) a division within the Expedia, Inc. Group, one of the world's largest travel companies, and trademarks are the property of EAN Worldwide, LLC and are used by license. Global Hotel Cards do not expire. You may use up to four Global Hotel Cards per booking. If the hotel reservation price is greater than the value of the Gift Card, the difference must be paid with a major credit card. If the reservation price is less than the value of the Gift Card, the remaining portion will be available for a future reservation. Cancellations may be made online only at globalhotelcard.com subject to booking terms and penalties. Please do not contact hotel directly.
This USD gift card may not work in countries outside of United States.
You may need to check with Global Hotel Card to determine where it can be redeemed.
Some of our most popular cards