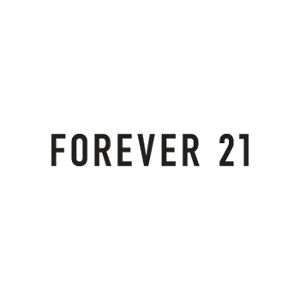 Forever 21 gift card
Electronic Gift Card (Email Delivery)
Forever 21, Inc., headquartered in Los Angeles, California, is a fashion retailer of women's, men's and kids clothing and accessories and is known for offering the hottest, most current fashion trends at a great value to consumers.
This USD gift card may not work in countries outside of United States.
You may need to check with Forever 21 to determine where it can be redeemed.
Some of our most popular cards