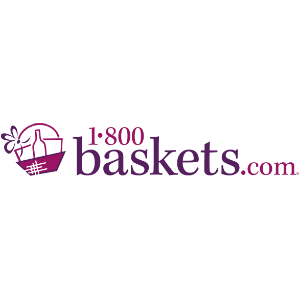 1-800 Baskets gift card
Electronic Gift Card (Email Delivery)
1-800 Baskets has a wonderful variety of gift baskets and food gifts that fit every occasion including Birthday, Spring, Easter, Anniversary, Corporate Gifts, New Baby, Sympathy, and Thank You. High quality specialty baskets are crafted with the finest fruit, chocolate, cookies, coffee, tea, wine, meat and cheese. Each gift basket is expertly designed by a talented team of product, basket and gift designers. Great care and consideration is given to finding exactly the right combination of materials and color for a beautiful presentation for all occasions, found at www.1800baskets.com.
This USD gift card may not work in countries outside of United States.
You may need to check with 1-800 Baskets to determine where it can be redeemed.
Some of our most popular cards