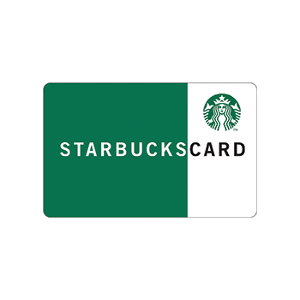 Starbucks gift card
Electronic Gift Card (Email Delivery)
Treat yourself - or someone else - to something special at Starbucks with a Starbucks card, which you can use towards premium coffee, tea, refreshers, lunch, pastries and more. And if you register your card with the Starbucks Rewards™ loyalty program (starbucks.com/rewards), you can earn even more free food and drinks. This card has a CAD balance.
This CAD gift card may not work in countries outside of Canada.
You may need to check with Starbucks to determine where it can be redeemed.